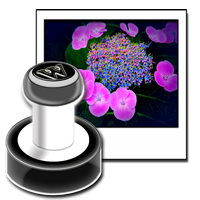 Version: 1.1




WhatAMark




Add watermarks to prevent unauthorised use of all your photos in one go. You can add logos or text with a customisable transparency level, background for text and rectangle, different fonts, sizes, colours, positions and use other parameters.

The app supports text watermark, image watermark, multiple watermarks and unlimited watermark combinations as well as overlaying unlimited images on one image.
It can convert and rename image files to a separate output folder in batch mode. The following formats are supported: JPEG, PNG, TIFF, BMP, XPM, PPM. The conversion includes the full range (1% to 100%) quality compression of JPEG. Perform many more actions/steps/operations in minutes instead of hours it took you before!