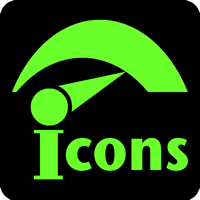 Version: 1.4





QuickIcons







"I've used it to make lots of icons with my lots of images. Nice job! It's a creative app!"

David Spadilla from United Kingdom



Just few clicks and you're done!

Drag and drop an image to QuickIcons window, apply the visual effects and final touches and then save the icons for:
· iOS (inclusive iOS7 resolution png-files)
· Mac OS X (.icns and iconset)
· Android (ldpi, mdpi, hdpi, xhdpi, xxhdpi resolutions)
· Windows (.ico and png-files)
· Windows Phone (png-files)
· BlackBerry (png-files)

Enjoy it!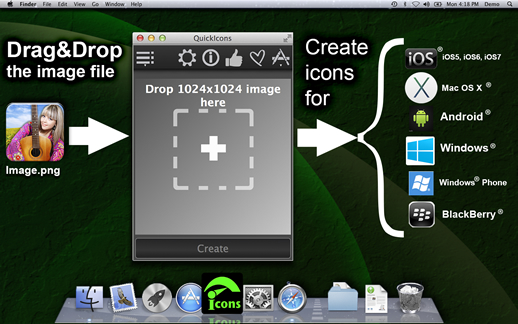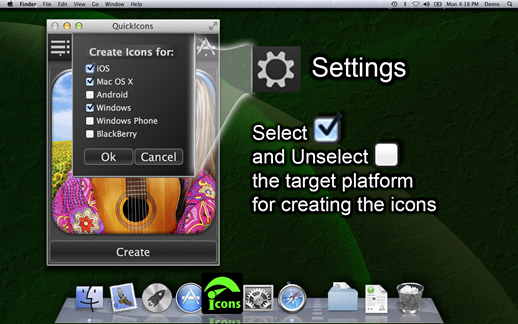 What's New in Version 1.3:

- Fix for crash occurred on Mac OS X 10.7 (Lion)
- Handling for the retina pixmap files
- Small improvements


What's New in Version 1.1:

- Added the visual effects and the possibility to change the name for the saving icons