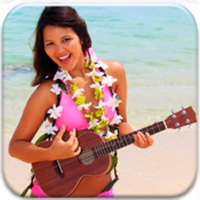 Version: 1.3






120UkuleleChords




"One of my favorite apps. It's a great handy app to have available next to any song to help with identifying chords and finger positioning."

Serena from Canada





"See all chords that you could possibly need. You can hear the chord is played, as well as see a diagram"

Superxorn from Sweden



Play the ukulele chords right away - no experience required!

The app contains all necessary chords to be able to play all your favorite songs!

Take advantage of clear, easy-to-use interface with retina support and learn the basic and advanced chord charts.

You can:

see the chords standard string representation, in TAB-representation and as coloured photos,
listen to the chords you picked with original instrument sound,
drag and drop pictures with chords to your documents,
create, save and load the chords of your favourite songs,
avoid the Mickey Mouse voice and transpose the chords to level which is optimal for you.


Have a lot of fun making music!!!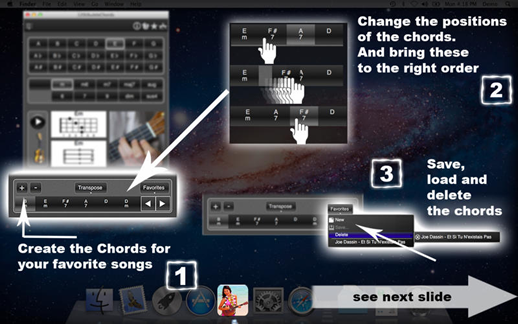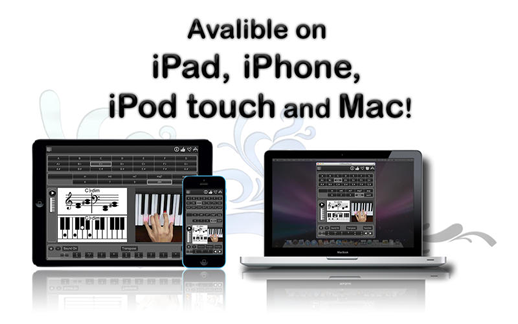 What's New in Version 1.2:

1. Now you do not need to click always the Play button to hear the chords sounds of the favourites. The favourites chords are also clickable now.
2. Introduced the button "Sound On/Off" to manage the possibility described in the (1.)
3. Usage of 64bit intel architecture,
4. Full screen support.
5. Some more GUI look and feel improvements,
6. The app size is reduced now, it gives you 10 MB more space on your Mac for other apps, music and etc,
7. Added Dialog for deletion of the favourites.